Stoett's new building purchase comes with fun, new decorating opportunities, right? Well, this large 1,000 square foot break room was quite the decorating task. Mission: turn in to a fun, functional break room for employees to kick back in when they aren't working and host our company events, like Coffee Fridays and Throwback Thursdays (more on those later). Solution: make a lounge area with comfy couches and flat screen TV, make a dining area for larger group seating, making a "kitchen space" for making lunches and hosting carry-ins, and make more casual dining space with bar stools and bar chairs and a popcorn machine area.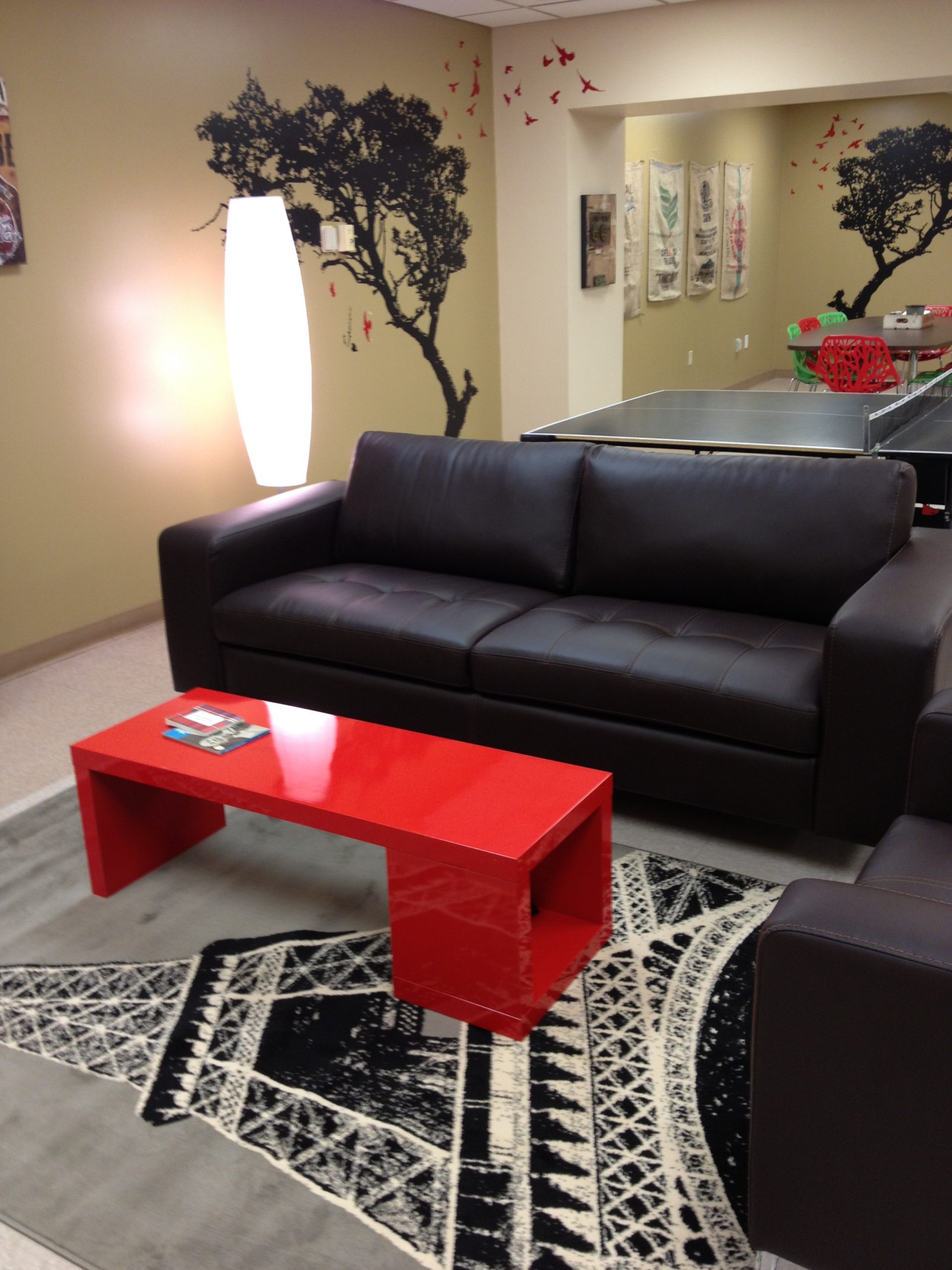 Stoett employees get to enjoy their newly remodeled break room in between cutting screen, making components, and building doors. Now, don't get it twisted….we don't have THAT much time to enjoy this space, as it most certainly is the busy season! It is affectionately called "The StowAway Cafe" (named after the core StowAway™ door product) and the rules sign reads "The StowAway Cafe; Where you can put your elbows up and your feet, but both of them at the same time would be difficult."
The theme for the cafe was a "creamy cafe with funky birds and gnarly trees"- or so the crazy marketing girl said who designed it. The base color is a camel brown/tan and the accent colors are black and red. To give some cafe and retro effect, stainless steel legs were chosen for the couch, chairs, pub tables, and dining tables. Some vintage and shabby pieces were added to give a unique flavor to the modern mixed with retro theme.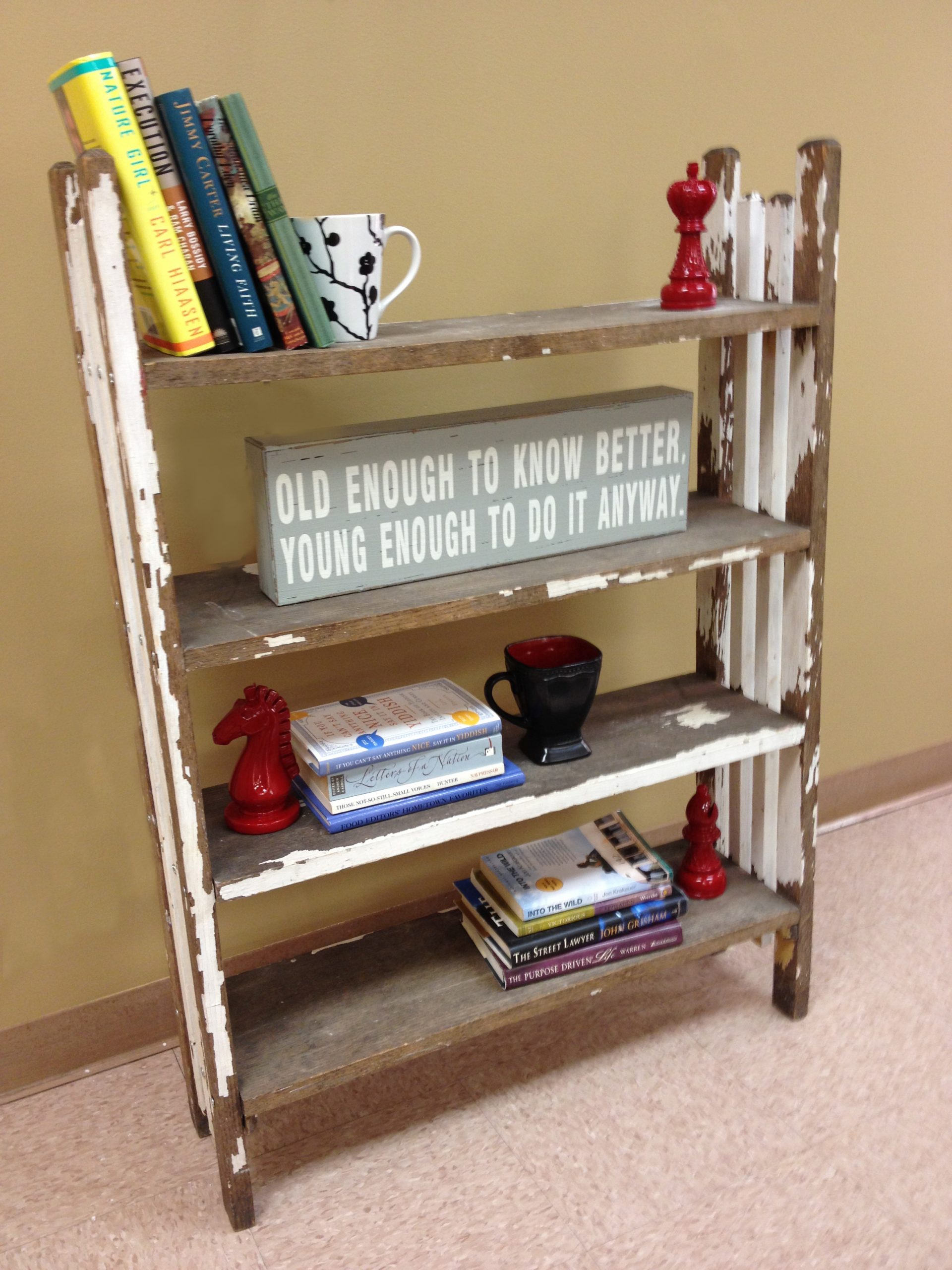 The shabby chic pieces include an old aqua tool box that holds the popcorn goods and ping pong accessories and the TV stand with a warped appearance. The tree-designed red and green kitchen chairs were picked up for a bright, modern addition to the kitchen area. Along with those funky chairs, sleek retro bar stools were added for fun!
Along with our daily lunch breaks, the StowAway cafe is the spot for Coffee Fridays, the every other Friday Keurig/Donuts hang out time in the cafe featuring a volunteer employee putting on the "barista apron" and serving the hard working folks around here. Additionally, this space hosts Throwback Thursdays every other month for project sharing and just cool stuff in general that is happening at the company. On these Thursdays, we make popcorn, crack open glass-bottled Coca Colas, and gather in the lounge area around the TV to have a project sharing hour.
The space is fresh and fun and we dig it. If you are stopping by for dealer training, you'll get to check it out firsthand! Until then, the blog will have to do for your tour 🙂
Got feedback? E-mail me. brooke@stoett.com