Stoett Family of Companies
Making the Most of Your Outdoors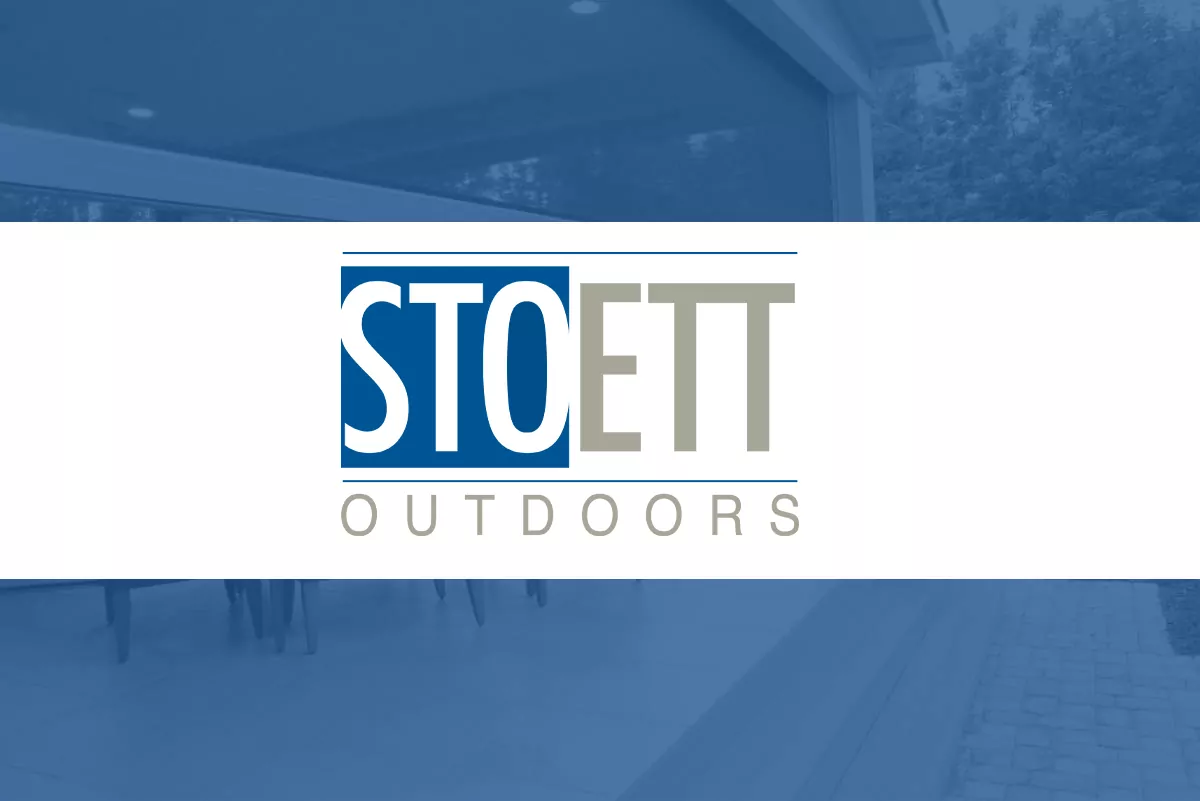 Expand the use of your patio, pool, balcony or public area with our wide range of retractable systems... Enclosures, Skylights & Roofs, Screens/Shades & Vinyl Curtains, and Doors/Windows & Wind Barriers
Stoett RV screens, RV shower doors, and residential shower doors are hand-made in the USA directly at our headquarters. All products can be custom sized to fit your needs.
Stoett Industries, Inc. is based in Hicksville, Ohio. Founded by the Stover family, we have grown into a sophisticated manufacturer of a diverse range of customized retractable screen solutions. Our top priorities are new product development and continued establishment of relationships that provide unsurpassed quality in retractable screen systems for every dealer and supplier in our expanding network. With our ongoing growth, Stoett still holds to our original mindset. We are committed to our family of workers and to our community and grateful for the financial success that allows for continuing investment in American job creation, and unrivaled product and service excellence. Stoett, paired with their valued network of dealers, is privileged to offer you exceptional service with the best retractable screen systems in the industry.
American owned. American Made.
We take enormous pride in our American heritage, our talented people, and our impressive 70,000 square foot manufacturing headquarters. Strategically located within 500 miles of nearly 40% of the U.S. Population; find us off State Route 18 between Defiance and Fort Wayne. Hicksville is 25 miles south of the Ohio Turnpike (I-80/I-90).
Stoett Industries, Inc. custom sizes and assembles each retractable screen to our customers' and suppliers' exact specifications. Our production cells allow both custom and high volume production. Stoett can custom machine, punch, drill, notch and fabricate. Just ask. If you can think of it, we can do it.
To keep our standards unmatched by competitors, Stoett selects only the best available products and materials. We are driven to outperform, out-service, and outlast the rest of the industry's offerings.
Door & Window Manufacturers
As Stoett Industries, Inc. has evolved over the past decade; we filled a void in the marketplace by offering a high quality, custom-designed, retractable screen system for the OEM (Original Equipment Manufacturers) window and door industry. As retractable screens grew in demand and popularity across North America, we stepped up and offered window and door manufacturers a lucrative opportunity to expand their product mix. Window and door manufacturers appreciate the value-added nature of retractable screens, especially in the area of differentiating themselves from competitors. The success of the after-market retractable screen industry proves that retractable screens are here to stay. This is no fleeting trend.We invite window and door manufacturers to ask us to design and adapt a retractable screen system just for you. To discover how Stoett can fit into your business, check out the Become a Dealer Page.We look forward to serving you and giving you the freedom and flexibility retractable screen systems offer.