Get your chin up and cheer up. You don't have to use the old "zipper-vinyl-roll up-mesh" screen system on your toy hauler any more. There's other options, so you don't have to settle on the one that came installed in your RV or toy hauler.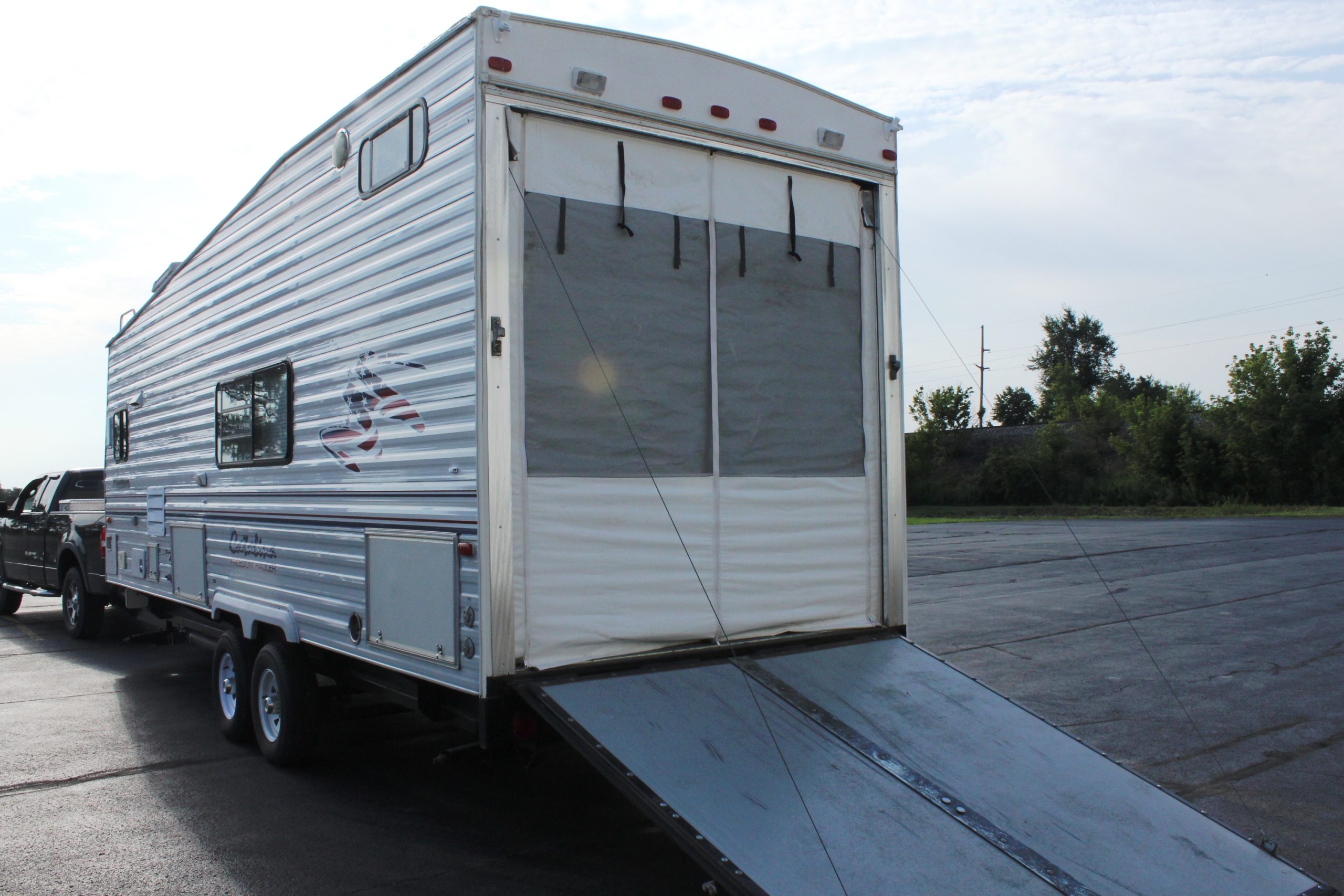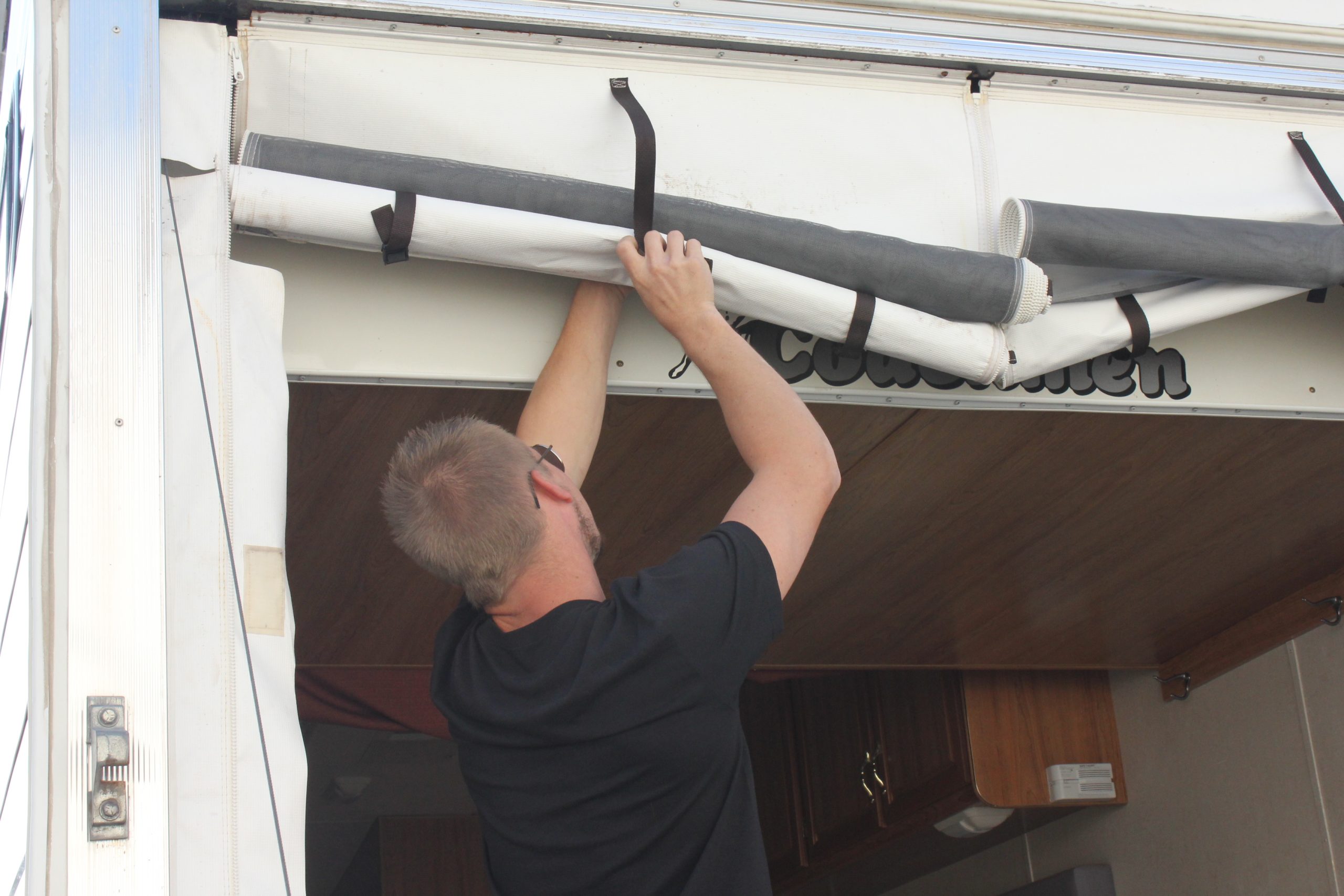 I see the options available these days are:
$ Full screen mesh zipped up the center vertically and are held back on the sides like drapes on a window

$$ Vinyl "panels" that have a screen window and they roll up vertically and are held up at the top of the doorway with velcro

$$$ A full retractable screen with minimal work to operate, just push it up or pull it down
Yeah, the full retractable screen is going to cost more, but don't you get what you pay for? Some of those zip screens are available through Amazon or outdoor retailers and are a fraction of the cost of a retractable screen. But, they aren't measured and fitted for your toy hauler. There are custom "screen shoppes" that offer these zip screens custom-made for your toy hauler, but when you're going that far to get a custom screen, it makes quite a bit of sense to go another step to a retractable screen to save any headaches down the road.
Today I watched a guy roll up his "zipper-vinyl-roll up-mesh" screen (photos show it) and it didn't take 30 minutes, but it took a considerable amount of more time and effort than a retractable screen. Not to mention, the getup was quite unsightly compared to a retractable screen that blends in so well it is hard to see in a photograph. The one in the photograph has a couple of layers, including the vinyl and screen, as well as the vinyl flaps made for the trailer components that come through the back opening. This screen system is not bug proof, nor does it offer a clear view with just two small mesh areas.
When you're at the race track and have to throw your gear in the back of the toy hauler, do you want to roll up a vinyl screen and velcro it out of the way? Or do you want to push your retractable screen up and let it jump out of the way (with spring-loaded action!)?
I prefer a clean cut screen for a toy hauler, but I could be biased… ask your 4-wheeling buddies, RV friends, or motocross riders what they'd prefer.
For more information on the toy hauler screen by Stoett, see our SportScreen™ product page. You can see measurement requirements and color choices, or go all the way and order your own screen.