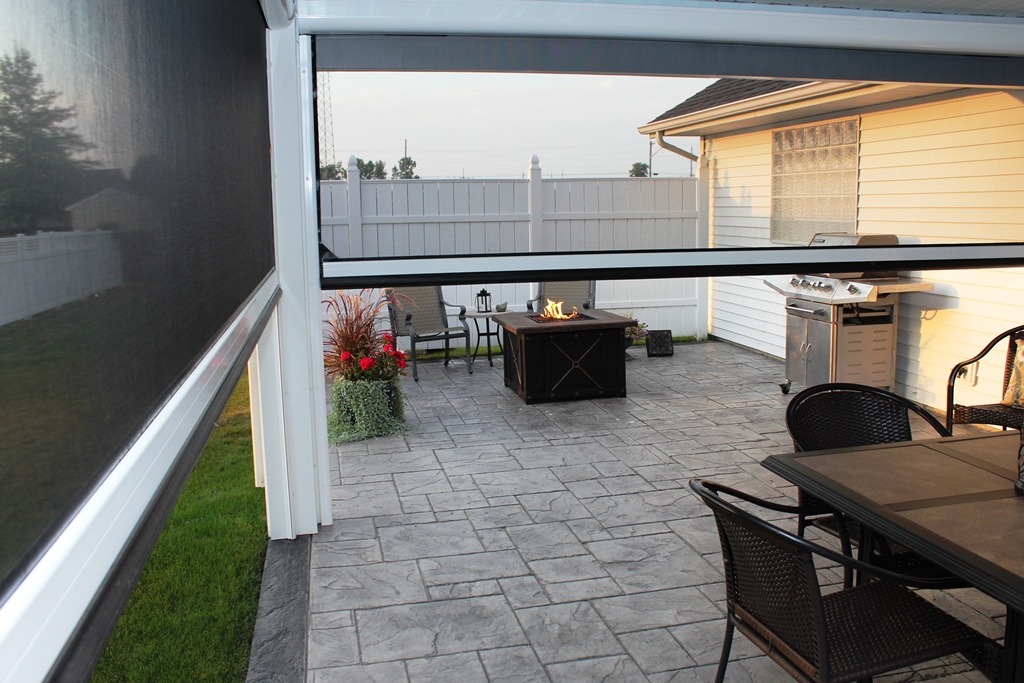 Deb's favorite place to relax and unwind from a stressful day is her back patio. For her, a homeowner in Northwestern Ohio, the patio is supposed to be a relaxing area to escape, enjoy the fresh air and evening sunsets, and even entertain friends and guests who come to visit. It should be a place where friends can come over and enjoy a cookout in the summer or a campfire on chillier evenings, and a place where she could simply enjoy a quiet dinner with her husband after a long day. Unfortunately, it wasn't quite meeting the mark for her.
The original retractable awnings blew around in the wind and didn't offer the best sun protection, and while the fresh air was nice, there was absolutely no insect protection whatsoever during the warm Ohio evenings. She invested in the space by building a roof on to a portion of the patio.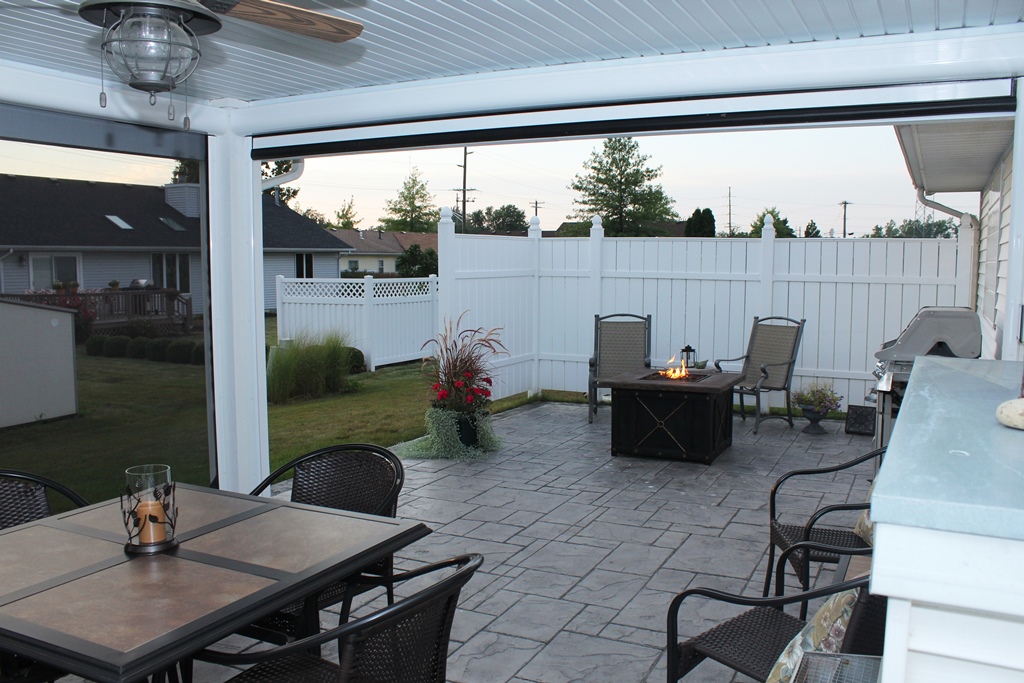 It was solid in comparison to the awning cover, so she didn't lose her spot of shade when the wind blew, but as the sun would begin to sink lower on the horizon, she would find herself squinting, shading her eyes, and drenched in the last heat of the day. And she still had Ohio's man-eating mosquitos to contend with as well.
Fortunately, while visiting a home show in Detroit, Deb and her husband came across a promising possibility in the form of retractable screens. She knew that she specifically wanted something that would not only offer sun protection, but could literally seal out the bugs. She went home and started searching online for a similar product that would meet her needs. That's when she found Stoett. She immediately contacted her local dealer, Dave Brown Designs, who quickly measured up her space and got the ball rolling.
Deb is really pleased with her patio space now. Not only do the screens keep the insects out as promised, but they also open up to expand the space for larger parties. She likes that she can close the sides facing the sun, but leave the north side open, expanding the space to the extended patio for larger parties. As an added bonus, the motorized system can all be controlled easily with the press of a button. Deb is pleased with her worthwhile investment in her home and leisure space, which will undoubtedly bring many years of happy, bug-free, sun-protected evenings in return.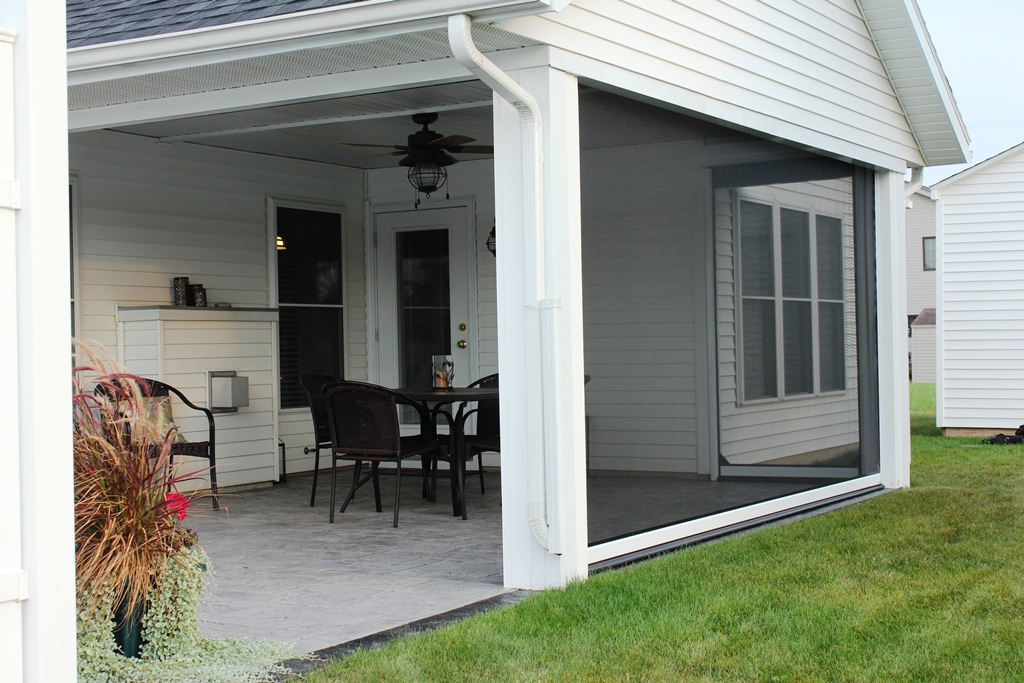 Motorized Patio Screens