I met a 2014 Torque fifth wheel toy hauler by Heartland. He was large, tan, loaded, and accommodating. How did I meet him? It was gracing the stock of RV's raring to leave the lot in 2014 at the local RV dealership.
The RV has three slide outs, giving this toy hauler a lot of space. And two of the slide outs oppose each other in the main living area, making that section the most spacious. It sleeps 7 and has a luxurious queen bedroom. The wardrobe slide in the queen bedroom gives extra space for getting ready.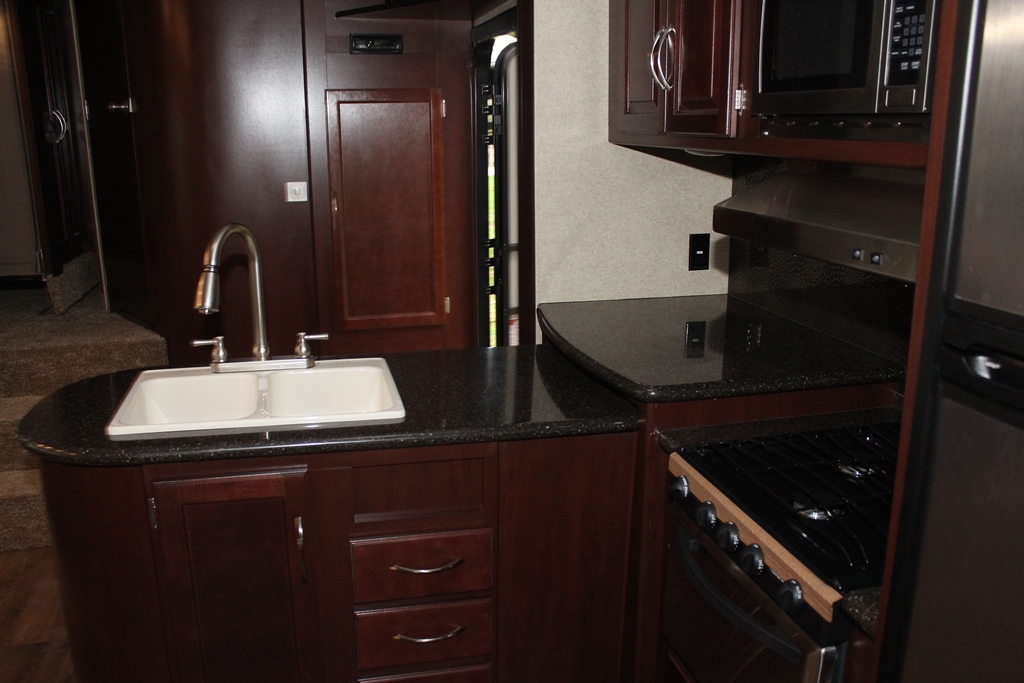 The Torque SS package boasts of a full kitchen with Bordeaux Cherry cabinets, plank wood flooring, and a nice sliding door that separates the cargo area from the kitchen. The 10' cargo area has plenty of space for motorcycles, ATV's, and your other outdoor toys. The double electric bed lowers in the cargo area to gain more sleeping space and also provide benches when the garage isn't being used. Oh, and there's a nice motorized retractable awning on the side too!
Before leaving the Heartland factory, the Torque, among many Heartland products, gets a SportScreen™ screen on the back of the RV. The screen allows fresh air to come in to the kitchen and living room area (pictured) without the bugs. Because the Torque has a screen door between the SportScreen™ on the back and the kitchen, the SportScreen™ could also be used for having an outdoor space in the back of the hauler without the bugs joining.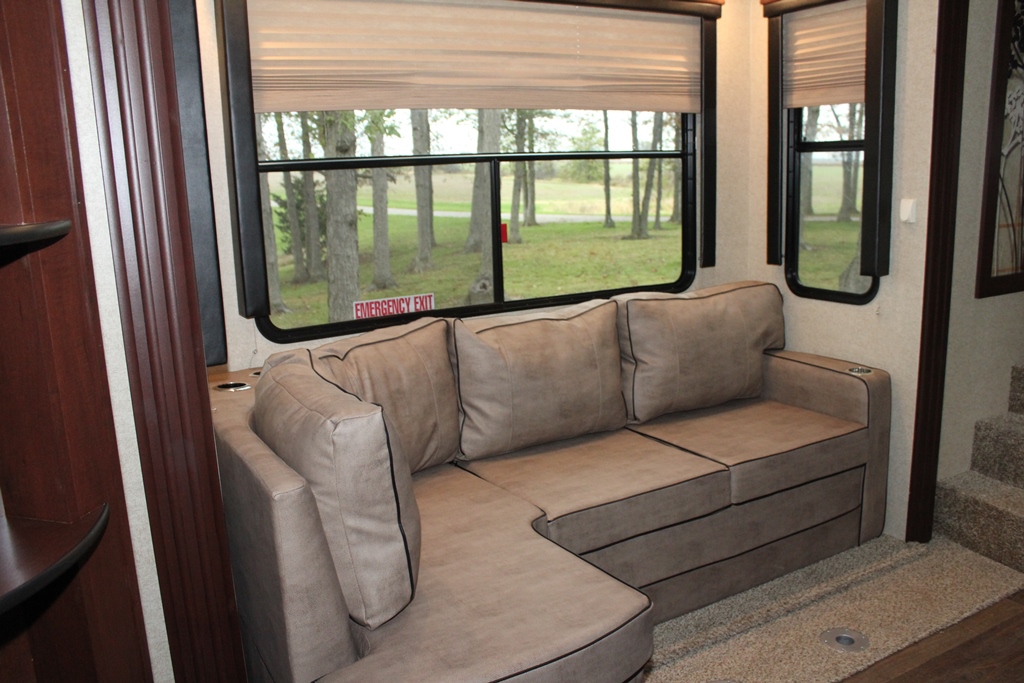 The SportScreen™ product is designed to blend into your RV with a slim 3" housing that mounts on the inside of your garage door. The matching tracks that hold the screen in get mounted right below the housing and run down the length of the opening. To seal, magnets are installed in the floor and grab the screen when it is pulled to the floor. The lanyard pull down is used to grab the screen when it is fully retracted up into the housing.
Many RV manufacturers are offering the rear retractable screen from the factory. But, not all RV's are including this. If you don't have a screen on your RV, order one directly from Stoett. See the order form on our Toy Hauler page here.