When people live in a place of great natural beauty, they want to enjoy it, be out in it, breathe it in, and smell it in the air.  Whether in the mountains or at the beach, stylish outdoor dining spaces have been increasingly in demand. New and exciting design ideas make it clear that such residential elegance has come outside in a big way to merge the best of both indoor and outdoor environments, especially when relaxing and enjoying a tasty meal hot off the grill.
The beach house outdoor dining room shown here from Southern Living magazine blends a number of elements such as wicker, stone and wood for a relaxed, natural look. You'll find similar materials creating a strong presence at this mountain porch in House Beautiful, with metal and dark wood furniture surrounding a hefty stone fireplace.
Stoett custom screens can be integrated into such design schemes to either further contrast or unify a diverse space, enhancing such styles while bringing another layer of indoor comfort outside. So when the wind quickly picks up with a sudden storm, things need not scatter in every direction. Sand, dirt, debris can blow around without easily soiling the space.  Uninvited rodents and small animals can be kept out. Dining in such breezy style need not be marred by nature's mischief.
next 2 outdoor dining tips included in the downloadable booklet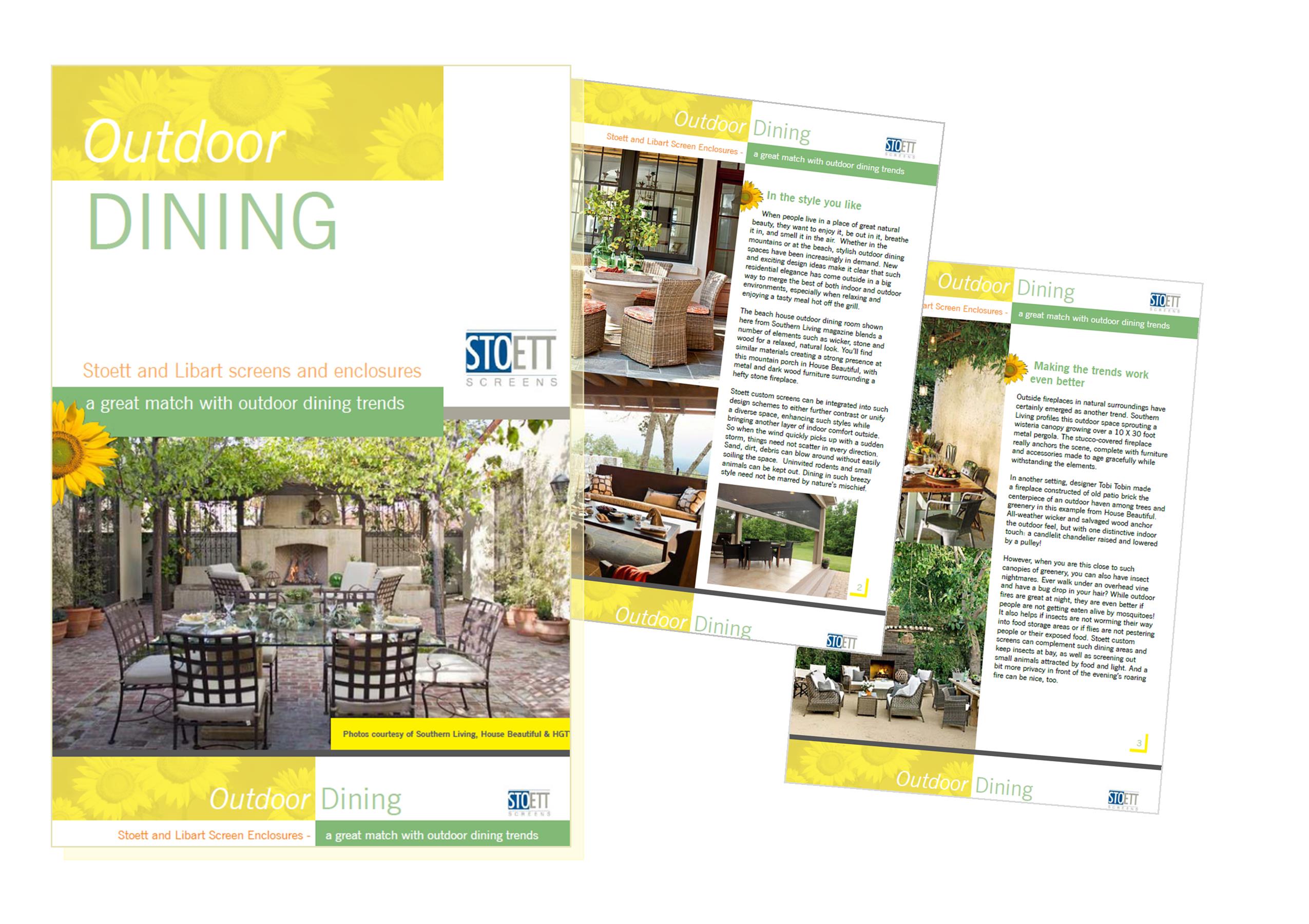 Fill out the form below and instantly download the 5 page booklet with visual, exciting outdoor dining tips