Auto-Stop Feature
Works Better, Lasts Longer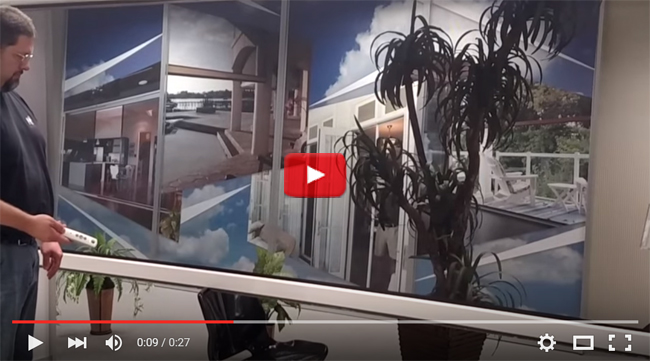 Motorized screens are pretty cool. When people first have them installed, they often show off to their friends and family by standing afar with their remote control and say "check this out!" Yep, it's all fun and games until…oops, somehow something made its way underneath the screen and bam!
Never fear! We came up with a clever way to protect the screen from "life happens" moments like these. We call it Auto-Stop. Click the video above to watch it in action!
There are many cool little features like these that make our screens and shades stand out in the field. Want to learn more? Shoot me a quick reply to schedule a time to talk.