Stoett offers best-in-class screen retention to ensure years of trouble-free operation and always-like-new appearance. Our approach to screen retention varies between product families to match the intended application.
StowAway is our retractable screen for doors and windows. Here, the vertical housing assembly and pull rail can easily retain the screen due to their width. That is not as easy for the thin, horizontal top and bottom rails. Most manufacturers insert the screen into the rail to a depth of less than ½ inch (0.45 inches to be exact). For our top rail, we place the screen to a depth of just over 0.7 inches. That's 35% more screen depth and significantly more retention power!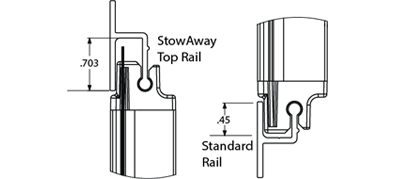 PanoramaLite is our versatile choice for patio and garage retractable screens. It features a compact housing design with spring return, a proprietary button retention system, and all-aluminum C-channel rail. These factors combine with our quality screen materials to produce taut screen surfaces that "hold on tight."
Panorama is our largest retractable outdoor living screen. For this premier product, we use an industrial approach also employed in rigorous marine applications. This "keder" system welds special material to the screen fabric around a core and places this assembly into the rail. It is unbeatable for strength and designed to meet the outdoor elements head-on.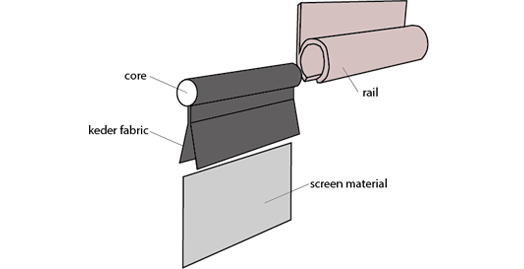 So, when you need to hold on tight to your screens, choose Stoett!